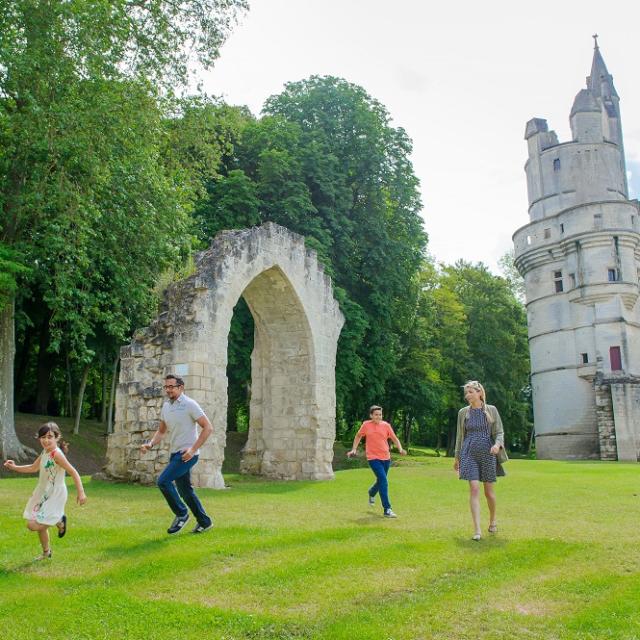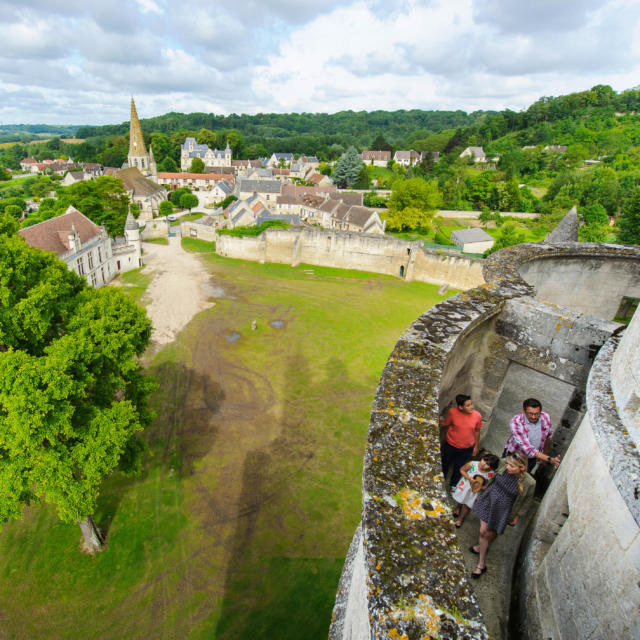 In the heart of the village, you will not be able to remain indifferent in front of the former pleasure residence of the bishops of Soissons. It lies in the shadow of an imposing 14th century keep that dominates the landscape from its 45 meters high.
Victor Hugo, passing through the region is also subjugated by the beauty of this site and describes it to his wife:
"Two leagues from Soissons, in a charming valley, an admirable châtelet is still perfectly habitable. It is the most striking dwelling that you can imagine."
Enjoy privileged moments of sharing and complicity with your family in the shadow of this fairy-tale dungeon. Climb its steps to enjoy the exceptional panorama offered by its roof terrace.
Wander around again in its immense arboretum that brings together species from around the world.
You'll have understood, the Septmonts Keep Park is the ideal place to spend time with the family! A picnic, a balloon and that's it!"
After exploring this exceptional site and enjoying its enchanting setting, continue your journey towards Berzy-le-Sec and its medieval castle.

Opening hours:
The dungeon:
From May 2 to September 30: open every day,
The rest of the year : open weekends
The park & arboretum:
From March 21 to September 21: open daily until 7:00 p.m.
The rest of the year: open until 5:30 p.m.
For all information:
GrandSoissons Tourist Office
16, place Fernand Marquigny – 02200 SOISSONS
03 23 53 17 37
.
Two steps away ...
The selection of the Tourist Office, according to your desires, for more discovery!